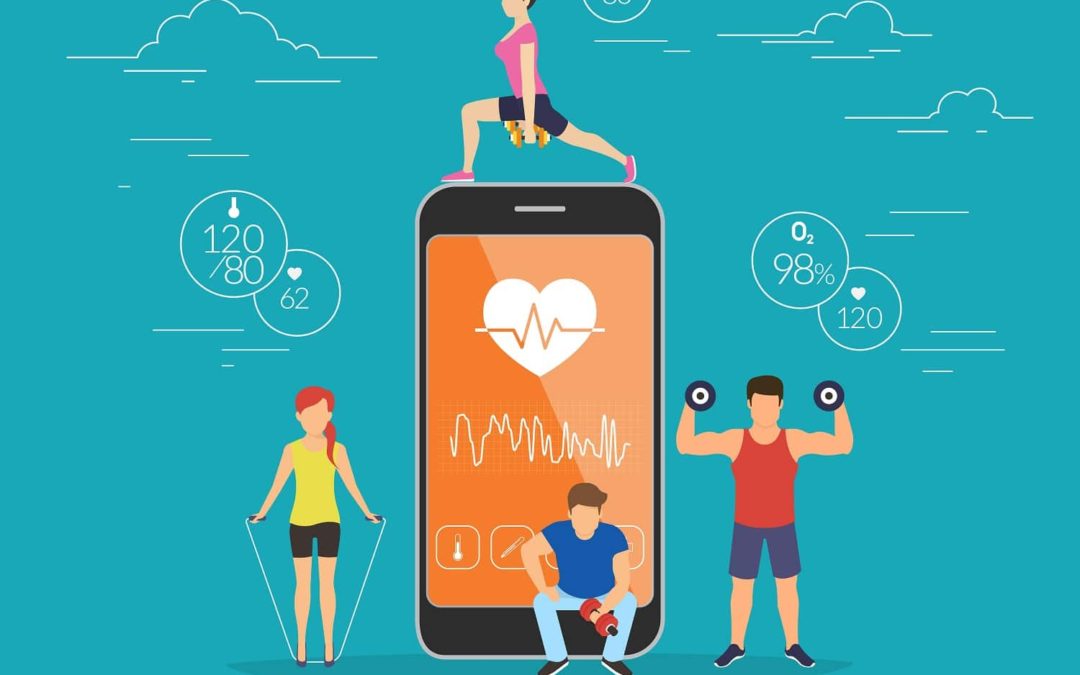 No matter what your age, keeping your body in peak condition should always be your first priority; after all, heath is wealth. As your age progresses, it will be more important for you to eat and sleep well and devote a certain amount time from your schedule to keeping yourself fit. No matter how busy your lifestyle may be, you should always find time to exercise and counter the debilitative effect our "sitting-in-front-of-the-computer-for-hours" lifestyle has on us.
Not only does exercising and doing sports on a regular basis help you not end up being a literal couch potato, it also boosts your stamina and immune system, increases your work performance, tones your body, helps in letting out all that extra tension, cultivates a sense of confidence, all of which eventually increases your fitness level – both on the emotional as well as the intellectual level.
We understand that all this can be a tedious process. Fortunately, in today's day and age, there are apps that can help make your fitness ventures much easier. Ideal for people in any stage of fitness, from beginners to seasoned and from veterans to restarters, these fab fitness apps give you the motivation and the knowledge to stick your fitness goals.
30-Day Fit Challenge Workout
One of the best fitness apps on Android, the 30-day Fit Challenge has been developed by a leading fitness coach, and has won several top awards including (but not limited to) the Best Self-Improvement App (2016).
A rare app that has actually been scientifically proven in its effectiveness, 30 Day Fit Challenge mainly specializes in at-home workouts and offers a trio of 30-day challenges namely a full body challenge, an abs-workout challenge (to help get those washboard abs), and a butt challenge (to build a better-looking booty). Every one of this "trio" itself consists of three difficulty levels namely, beginner, intermediate and pro.
The app is totally fit in the features department as well. Besides recording your progress and tracking the amount of calories you burn, the 30 Day Fit Challenge Workout features in-depth video guides that help you execute your exercises with the best-possible precision so that you can progress faster and avoid injuries. It also syncs seamlessly with Google Fit.
7 Minute Workout
One of the best Android apps for beginners, 7 Minute Workout employs the HICT (High Intensity Circular Workout method to help you achieve the level of fitness you desire. The app is a winner of several accolades such as Top Trending App, Best of 2016 App, as well as the Best Self-Improvement App (2016), is helmed as the #1 app in over nineteen countries, and is among the top five in 57 others.
The app consists of high-intensity routines containing a set of 12 exercises that are specifically designed to strengthening your core muscles. You must do each of these for 30 seconds, and give a 10-second break between each one. The 7-Minute Workout is no slouch in the fitness department either, packing in features such as Google Fit support, voice guidance, tutorial videos, abs-workout specifically for women, motivating and encouraging notifications, the ability to see your performance in the workout logs, and the ability to adjust rest time and circuit time.
What really makes the app fabulous is the fact that it consists of a number of short bursts of exercises that you can do anywhere and anytime, using nothing more than a wall and a chair. What's more, you can workout along with your colleagues and add to the fun.
Fitness & Bodybuilding
A simple app filled with pro-health features, Fitness & Bodybuilding stays true to its (matter-of-fact) name and serves as a fantastic app for those who wish to design their own workout plan. The app comes with a comprehensive exercise database that includes every muscle in your body that you can exercise, along with an in-depth description and a video tutorial. Additionally, it also features top lists which contain the best exercises for every muscle group. In the event that you're a novice when it comes to designing your own workout routine, the app has readymade fitness, bodybuilding, and powerlifting plans that you can easily choose from and use as your very own free, portable personal trainer.
Just like its contemporaries, Fitness & Bodybuilding has no dearth of top-line features, including (but not limited to) the ability to track and review your progress and performance via interactive graphs, to keep records of your workout history, choose your own measurement units, alter your training program the exercises get added via updates, and use the app's built-in timer and calendar to increase your precision keep track of your workout routine.
Sworkit Personalized Workouts
The king of workout personalization apps, Sworkit has over 20 million users all over the world and has been rated #1 by an ACSM (American College of Sports Medicine) study that ranks fitness apps on the basis of parameters such as safety, stretching, and progression, among others. The app features a large library of goal-oriented video workouts ranging from five minutes to over an hour (or more), which you can easily use to advantage depending upon the body part you're targeting. It also offers a large collection of rehabilitative exercises that are used for injury and surgery recovery.
As mentioned earlier, this app is indeed all about personalization, which implies that it allows you design your own workout programs or modify existing ones, as per your requirement. The exercises are simple, yet effective and generally do not need any extra equipment or gyms. Sworkit also has a Coach-Created Training feature which can be used by sports and personal trainers, physical therapists, PE teachers, and other fitness professionals.
Although the basic version of Sworkit should be enough to keep you fit, you can gain even more from the app by subscribing to the premium version, which has advanced features like guided workout routines and custom exercise intervals, exclusive workout videos, unlimited custom workouts, no ads and a special "Ask-a-Trainer" feature to get professional help.
FitNotes – Gym Workout Log
While FitNotes actually specializes in in-depth workout recording, logging, and tracking, it also has features that help with exercise and workout routines. Armed with a simple design and a streamlined interface, FitNotes lets you keep a record of your workouts and helps create workout routines with ease. Furthermore, it has features such as exercise-oriented workout history, a rest timer enabled with vibration and sound options, a rich-in-information calendar, an in-depth exercise database consisting of starter packs for every major muscle group, and the ability to make and name your own routines.
Nike+ Training Club
Coming from Nike's best athletes and elite trainers, the Nike+ Training Club includes a very wide variety of fitness goals and offers hundreds of workouts covering various intensity and fitness levels. Focused solely on crucial issues such as mobility, endurance, and strength, the workout videos are presented by sports icons like Skyler Diggins, Serena Williams, Ellie Goulding, Ashton Eaton, and Kevin Hart (yeah, we're a little confused about that one too). The app is filled with smart features such as the ability to record all of your fitness activities, customize how much visual guidance you receive in every workout, connect with other Nike+ users to form a community.
Google Fit – Fitness Tracking
With Google having its presence in almost EVERY sphere of our lives, it comes as no surprise that it has an Android fitness app as well. Google Fit – Fitness Tracking contains everything a great fitness app should, right down to the ability to track your activities and real-time stats on route, speed, elevation, and pace. The app is swamped with super-useful features such as the ability to set time-based goals, track steps, distance, and calories burned, receive personalized recommendations and even get personalized coaching, among others.
What really makes the app special, however, the fact that it can seamlessly sync with fitness apps and fitness trackers, which in turn helps you collect better and more accurate information on sleep, nutrition, and weight, among other things.
JEFIT Workout Tracker Gym Log
An app that is known for its excessive simplicity, yet efficient performance, JEFIT Workout Tracker Gym Log is packed with options and features that aim to take the extra time and stress out of fitness workouts. A multifaceted app, JEFIT acts as a free and portable personal trainer that helps record and log your fitness activities in one place. It allows you to set timed goals and design customized workout routines to achieve them. Not only does it feature 1300 exercises accompanied by in-depth descriptions and tutorials which you can pick and choose for your routine, it also has encouragement, feedback, and vital tips to boot. Last but not the least, JEFIT features advanced personalized records which you can use to track and analyze your progress, identify the areas that need change and keep yourself motivated.
Did we miss out on your favorite app? Or did we fail to mention anything about any of the ones listed here? Do let us know!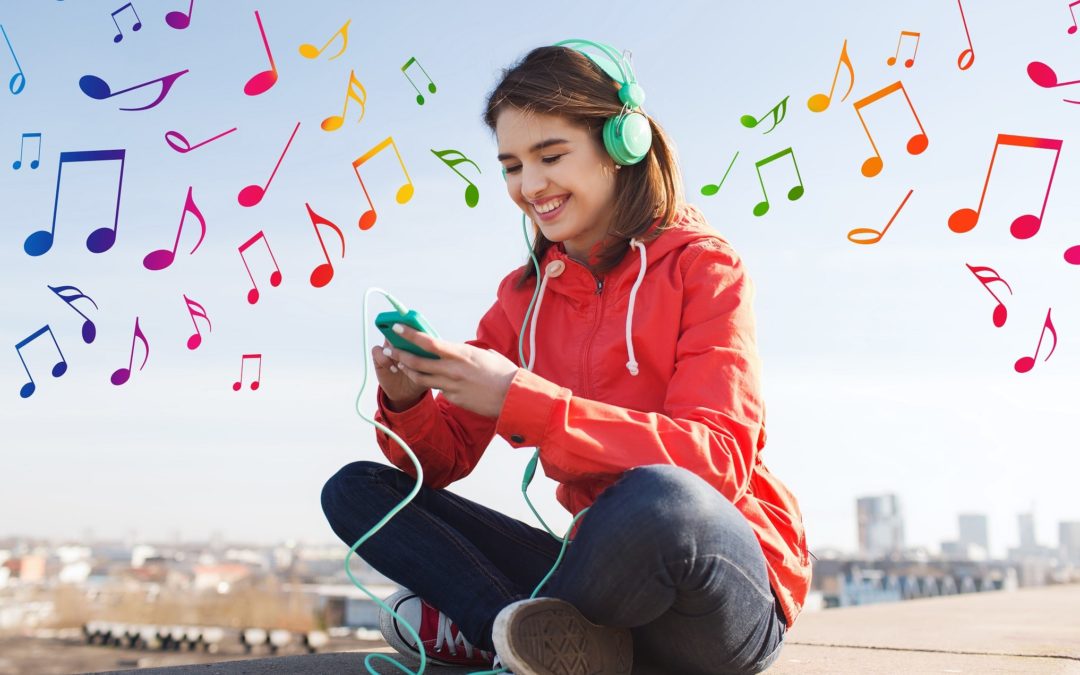 If you're a hardcore music lover, you're in luck, because we have here all sorts of music apps under one roof (or on one page, as far as this goes).
Music Player Apps
If you're a hardcore music lover, you surely don't go anywhere without having an iPhone loaded with hundreds of songs (if not more). If you're a minimalist as far as apps are concerned, Apple's decent in-built Music app would be great for you. If you prefer an app with more features and better sound, however, you should try one the following music player app.
Boom
Ideal for: Anyone looking for a music player that gives surround sound, quality music.
A simple and easy-to-use app with super quality sound, astonishing clarity, and top-line features, Boom has all the things a music aficionado is looking for. The app gives a fantastic 3-D sound experience (both with and without headphones) and has an Equalizer with multitudes of sound effect options; all you need to do is switch on the effects and feel the difference!
Price: FREE
Radio Apps
Believe it or not, there are many who, despite the extensive library of songs on their phone, still like to the good-ol'-radio. If you're one of these people, but don't have the means of listening to your favorite stations, you can use your phone's advanced technology to install any one of these awesome radio apps!
iHeartRadio
One of the best radio apps, iHeartRadio features some of the best radio stations in both the US and beyond. While the app has several attractive features (such as the ability to make customized lists of radio stations on the basis of a particular artist or song), the best thing about it is the fact that it can let you find and listen-in to your hometown's favorite radio station, even if you're staying across the country.
SiriusXM Radio
If you're a Satellite Radio aficionado, this app is for you. A fantastic app, SiriusXM Radio offer a wide range of programming, from commercial-free music to other items such as talk shows, sports, and news, among others. The app is neat, simple-to-use, and stylish, yet doesn't compromise on quality. The app's only downside is that it does not feature on-demand music, has a mainly music-focused AppGuide and yet is extremely expensive.
TuneIn Radio
Ideal for people listening to the good-ol'-radio on the go, TuneIn Radio has tons of ways for you to stream radio stations from all over the world.What's more, by spending another $7.99-a-month, you can avail the add-on premium service, which includes many professional sports like MLB, NFL, Barclay's Premier League, NBA, and Bundesliga. While the free version has a few adverts here-and-there, the Pro version has none; in fact, it has the ability to record radio shows and programs for you to listen to at your leisure.
Public Radio Player
With Public Radio Player, you can make sure that you can listen to any and all programming from anywhere in the country, regardless of your location. The app features all popular and super-popular shows such as A Prairie Home Companion, Wait Wait … Don't Tell Me, and Car Talk, among others, along with world news and more news coverage than you can possibly listen to.
The New MTV
While MTV is indeed technically "music" TV, it rarely plays it anymore. If you're among the thousands (if not millions) who misses MTV's music video days, you're in luck (and no, we're not talking about YouTube). Check out these apps that officially represent the company which releases the videos on the streaming platform.
Vevo
Ideal for: Anyone who loves watching music videos
A simple, streamlined app Vevo lets it users watch music videos on-demand. Not only does the app feature trending and popular songs, and lets your search for favorite songs and artists, it also features older videos of any given artists. If all you want is non-stop entertainment watching music videos, Vevo is your app.
Price: FREE
Apps that Identify Tunes
Ever heard a song you like and want to include in your library but don't know where to find it? With these fantastic apps that can (literally) name the tune, you can put your days of asking around and making incessant searches to an end.
SoundHound
A free service that identifies music, SoundHound can both expertly find that song that's playing right now, and help you in finding and discovering new songs.
Price: FREE
Shazam Encore
Matter-of-fact and extremely functional, Shazam Encore identifies the hip song you're listening to. All you need to do is tap the Shazam button when you hear the song, and the app will identify the song for you in no time. You can also do other things on the app, such as discovering new tunes, purchasing songs, exploring charts and checking out music news.
Price: $6.99
Learn the Lyrics
Ever belted out a tune only to realize that you've ended up singing a mondegreen (for the ignorant, a mondegreen is a misinterpreted version of a phrase, such as a lyric)? Well, you're not the first. With this app, you can make sure that you don't end up singing the wrong lyric the next time.
Behind the Song
Ideal for: Anyone who wants to know more about the song they listen to.
A simple and easy-to-use app, Behind the Song lets you know more about your favorite song. Get a song's annotated lyrics, facts, trivia and much more by simply holding your phone to the music and tapping the Gracenote-powered soundwave button. Price: FREE
Price: FREE
Live Music Apps
Are you a dedicated music lover who loves going to concerts, but has a hard time keeping track of concert schedules and ticket availability? Luckily for you, there are now apps that can help you do just that. With these live music apps, you can keep track of concert schedules, buy tickets of your favorite artists' live shows – all while skipping the long lines and avoiding all the hassles!
Bandsintown Concerts
Ideal for: Hardcore live concert lovers
A fine app for knowing all about live concerts, Bandsintown lets its users track their favorite artists, receive notifications when they are touring in your vicinity, keep a record of any shows that you have RSVP'd to and shares the details of all this with your family and friends. One of the best free apps out there, Bandintown automatically syncs your RSVPs with your calendar, scans your music libraries in services such as Spotify, iTunes, Soundcloud, Google Play and Rdio, among others, makes search of any artists that you like on social media platforms, and helps you track your favorite artists, among many others.
Price: FREE
Songkick Concerts
Ideal for: Dedicated concert-goers
If you're a dedicated concert-goer, this app is for you. Songkick Concerts is simple and easy-to-use, and offers premium level features such as the ability to look for your favorite artists and bands, giving you recommendations on the basis of your preferences, showing you the band's full schedule to allow you to pick your favorites, letting you buy tickets directly via the app, and even viewing venue details and comparing ticket prices.Truly the best way to stay up-to-date on your favorite artists' shows.
Price: FREE
Apps that give you the concert experience without having to buy a ticket
Believe it or not, you can actually enjoy concerts without having to attend them. If you'd prefer to watch recordings of live performances on a screen rather than experiencing them in person, this one-of-a-kind is just for you.
Qello Concerts
Ideal for: Anyone who wants to see live concerts from the comfort of their device screens
Are you a major classics fan and love iconic bands such as Pink Floyd, Queen, Queens of the Stone Age, Linkin' Park, and Nirvana, but never got the chance to go to one of their concerts? Fortunately for you, there is now an app to help you with that. Qello Concerts lets you stream live concerts on the screen of your device, complete with sound effects and visuals. The app also features additional videos, such as commemorative programs and documentaries on the artist and has an easy-to-use streamlined interface which allows for easy search.
Price: FREE
Music Discovery Apps
If you're a big music fan who is always on the lookout for some good music, you must have at some point or the other faced a time when you've simply "run out" of new music to discover. You're bored of your own collection and your friends pretty much have the same songs. Fortunately, there are now apps just for people like you.
With these apps, you can find new music to listen to that are in line with your preferences and don't require you harassing your friends for a change.
8tracks Playlist Radio
Earbits Music Discovery Radio
GoldPlay
com
Musie
Apps that tell you more about your music collection
If there's anything that makes music more fun, it is put it in a certain context. As ever-curious beings, we always want to know why a song sounds in some way, or what the story is behind it. This app allows you to find those answers and make your music experience much more worthwhile, in addition to giving you something new to talk about at the dinner table.
WhoSampled
Ideal for: Anyone who wants to know more about their own music collection.
A rather rare yet interesting app, WhoSampled allows you to find out more information on music collection that you probably hadn't known before. The app provides a variety of information and trivia such as the place where the song was sampled, the bands that have covered the song and/or the artist, and any remixes which were made, among others. Easy-to-use and efficient in finding never-seen-before information, WhoSampled is a great app for anyone who wants to know more about their music. Price: $3.99
Karaoke Apps
Appreciate your favorite music in a whole new way by singing them along with these great karaoke apps. You can enjoy them either alone or with your friends and can create your own version of popular soundtracks, shoot videos, connect with friends and much more.
Sing! Karaoke
A very decent app, with a great collection of songs and fabulous sound effects, Sing! Karaoke is an ideal app for those stepping into the world of karaoke.
Triller
One of the best apps to make a fabulous video for yourself, Triller lets you create a variety of professional-quality media, from music videos and films to group videos and much more. The app is already a celeb favorite, with big names like Rita Ora, Selena Gomez, Kevin Hart and Justin Bieber having made videos with them. All you need to do is shoot some takes, tap the Triller button, and the app will swiftly edit all the raw clips into a fantastic, high-quality, flauntworthy video.
Triller comes with a wide variety of features, from it's USP (the auto-editing algorithm) to its huge filter collection, extensive song collection, personalization options, and the ability to collaborate with friends and share on social media.
Yokee
Helmed as the #1 app for iPhones, Yokee, which was recently redesigned for iOS 10, allows you and your friends to sing karaoke at no cost whatsoever. The fantastic app, which has more than 65 Million users, has several interesting features such as a large music video catalog, the option to record your own version of various songs, share your work on social media, and interact with other friends and vote for their performances via the app.
Special Mention
A unique app that gives you a one-of-a-kind music experience, this app uses unique elements which are not available on the radio or on music apps. This app is so good, it is criminal to put it in a specific category.
Radiooooo
Ideal for: Any hardcore old music lover who is looking for an app that offers it.
In this age of multi-featured, multitasking apps, Radiooooo is an excessively simple app that serves only a singular function – allowing you to travel back in time into any country and listen to their (then) popular music. Featuring a minimal and simple, yet cool design, the app is very easy-to-use and allows you to pick your desired decade and country with ease. It also has a special "taxi" feature which allows you to listen to music of a certain time era of many countries all at once.
Price: FREE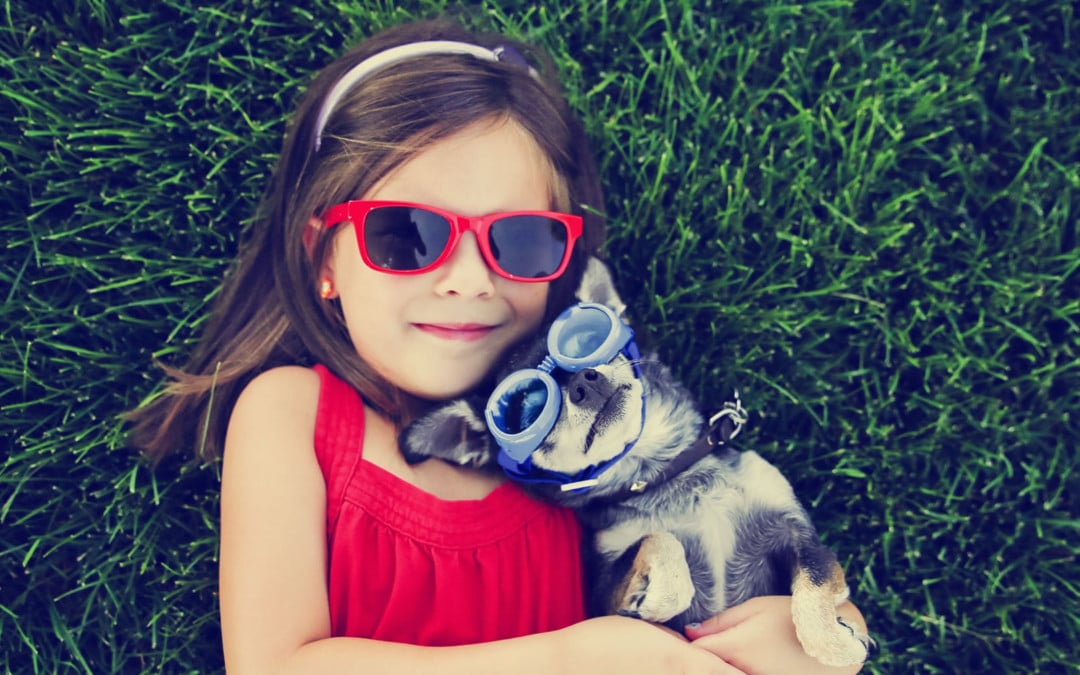 While we all love our pets dearly, taking care of them is indeed a difficult task. Luckily for you, there are apps to help you do that. These apps will help you in every aspect of pet care – from adoption and training to hygiene and first aid.
Apps that will help with adoption
So you want to adopt a pet? Here are some fantastic apps that will help you with the process.
BarkBuddy
Ideal for: The Gen-Y youngster who wishes to find and adopt a dog.
Popular service BarkBox's all-new official app, BarkBuddy makes the pet dog adoption process a whole lot easier, making it very popular among the YOLO generation. The app shows you the pictures and profiles of dogs in your local area, and you can browse through them and show your interest (or disinterest) by swiping accordingly. Equipped with a powerful algorithm, the app will learn your preferences as you go through it, and over time, will begin to offer recommendations based on the collected data.
A handy app, it has other cool features like the ability to save your favorites, and contact information for rescues and shelters, among others. You have to use it to believe it!
Price: FREE

AllPaws
Ideal for: Those who would rather adopt a pet than "shop" for one
A great-looking and gorgeous app, AllPaws has a gigantic database of over 200,000 different kinds of pets from all over the country (complete with photos and full profiles) that you can choose from and adopt. Just browse through the pets' profiles and photos, mark as favorite any pet that you like, and then go ahead and choose one that you would like to adopt!
Price: FREE

Apps that will help you find pet care services
Going out of town for a while and need someone to take care of your furry friend? Well, these apps, which offer boarding services and sitters, are there to help with just that!
Rover
Rover provides a variety of services, from your standard house and pet sitting and day care, to more refined services like the ability to search for a dog walker, the ability to communicate through the app, and being able to receive your pet's photo when you are away.
Pawshake
A breakthrough app that connects pet parents with their pet-sitters across fifteen countries, Pawshake offers multitudes of features, from finding local pet sitters and verifying their credentials, to receiving photos of your pet when you are away.
Doggy Buddies (DoggyBnB)
Doggy Buddies helps you find pet-sitters from your local area. All you have to do is include the job description, your pet's important details, and your remuneration. You can use the app to communicate with the sitters and pay them by Venmo.
Apps to monitor your pet's health
Use these apps to monitor your pet's health, track their vaccinations, and even get sound advice!
Treat
Ideal for: Pet parents looking for an all-rounder app for pet care
The healthcare-on-demand app for pet owners, Treat gives you comprehensive pet care information. The app includes experts' advice on every aspect of pet care – from grooming and training to diet and healthcare. The app also offers in-home veterinarian and nursing services, and expert advice on pet diet, dog training, and pet grooming.
Price: FREE

DoggyDoc
Ideal for: Those who want to diagnose their dog's health problems without having to visit the vet.
So your dog is experiencing odd symptoms but you have no time to show them to the doctor? In such situations, DoggyDoc is the ideal app for you. A very handy app, DoggyDoc combines the power of artificial intelligence with the vast knowledge of veterinary medicine to help you diagnose the health issue – without needing to leave whatever it is that you're doing. Just pick the body part and the symptoms, and the app will show the problem your dog is currently facing, and how you can treat them.
Price: FREE

Puppy Basics for Dummies
Ideal for: Anybody who needs to know all about puppy owning in a short time
An app that gives a crash-course in puppy-owning and caring, Puppy Basics for Dummies shows the basics of puppy-care. This app includes information on all aspects on puppy-caring, from basic care and commands, to potty training and bathing. A must-have for any new dog owner.
Price: $1.99

Apps to help you with walking your dog
It's truly a tricky situation when your dog needs to go on a walk and you need to be away at work. Luckily, there are apps now that can help you find someone who can do the job for you.
Doggy Logs
Doggy Logs is a one-of-a-kind app that connects dog owners to their pets in a unique way. The app tracks your dog's walks and thereafter texts or emails a summary of it to the owner. A true gem for dog owners and sitters alike, Doggy Logs includes multitudes of features like a map with interactive features(complete with notes, photos, time and distance), GPS tracking, pee and poop buttons, group walk options with individual dog tracking, email notification with an exclusive branding and logo, and easy-to-read text notifications. Armed with a simple and fun interface, Doggy Logs indeed has everything the pet owner (and sitter) is looking for!
Wag!
Known for its top-line features and services, Wag! offers sitting and boarding services in addition to dog-walking services. It's upto you to book a recurring or a stand-alone walk. Wag! packs in some cool features such as real-time tracking of the location of the walker, the ability to book services that are on-demand, and the ability to get a photographic report card after each walk your dog goes on.
Sixlegs
A well-regarded app, Sixlegs shows only those dog-walkers that are trusted and verified. It also packs in some great features (such as real-time map view that allows you to see your pet being picked and dropped) along with attractive coupons and reasonable pricing.
Rover
A short description of this app has been given above.
Pawshake
A short description of this app has been given above.
Apps to help you prepare for possible emergencies
When you have pets, you must always prepare yourself for the unexpected. And this pet-care app is there to help you do just that.
Pet First Aid by American Red Cross
Ideal for: Those wanting first aid for their pets at the touch of a button
The official app for pet care by the American Red Cross, Pet First Aid offers everything related to first aid that you and your pet could possibly need. The app provides extensive information on both dogs and cats under a variety of categories – from light allergies to serious wounds. It also includes sections on how to deal with emergencies, how to keep prepared and offers quizzes to keep you informed.
Price: FREE

Apps to help train your dog
Make the process of training your dog less stressful for both of you with these great user-friendly apps!
Dog Whistler
Hands down the best free app available, Dog Whistler has an interface that is way better than most paid apps. The apps packs in numerous pattern options along with a sliding control that you can use to change the frequency.
Dog Whistle Free
This app helps you teach your dog new tricks, alter their responses, and keep them from barking uselessly. Its whistle can be activated with a tap.
Caveat: Using this app with extremely young puppies is not recommended.
Dog Whistle
Dog Whistle lets you activate the whistle by tapping and allows you to change the tonal frequency according to the situation.
Apps that help you meet other pet parents
If you want to connect with loving pet parents such as yourself, you need not look any further than these apps.
Pets Amino
Ideal for: Pet parents wanting to connect with others of their kind
An amazingly user-friendly app, Pets Amino helps you connect with other loving pet parents and spread your love for animals far and wide. The app connects pet parents from all over the world, and packs in cool features like the ability to show your pet's photos, ask questions in case you require help, and offer advice should someone else ask for it.
Price: FREE

BarkHappy
Ideal for: Those who wish to contact other dogs and dog parents in the area
BarkHappy is an app that helps you meet other dogs and dog parents in your local area. The app offers a ton of wonderful features, including a map showing all dog-friendly areas, the ability to schedule dog events and play dates, and the ability to report lost/found dogs. Additionally, it also provides details of daily matches and exclusive product offers for dog parents.
Price: FREE