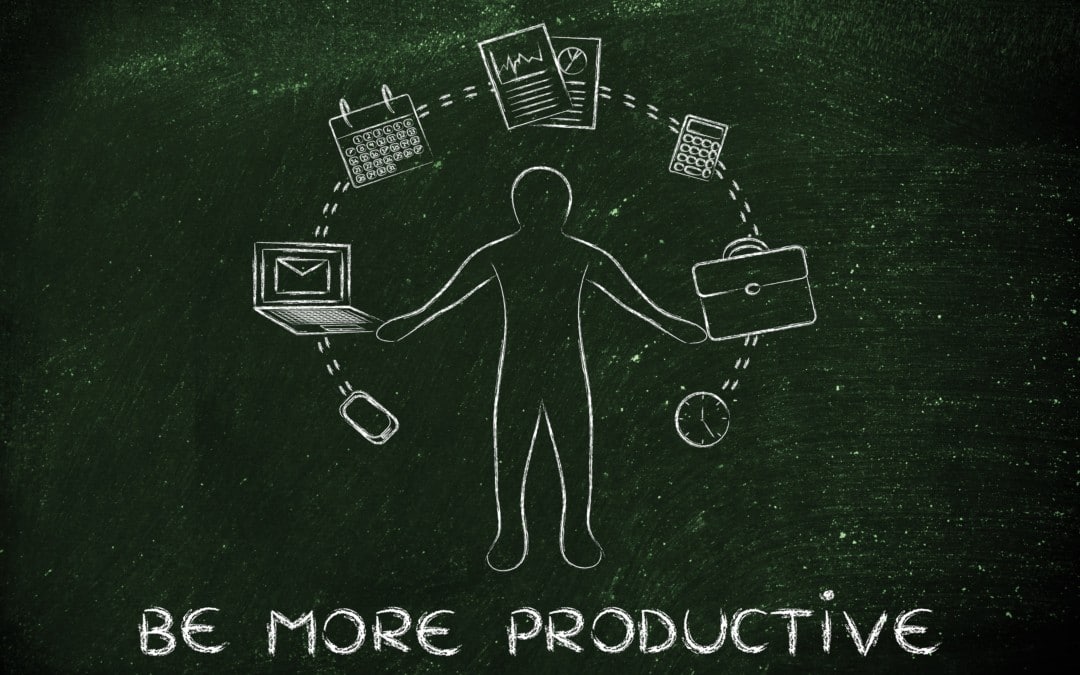 Work life is tough.
Thankfully, there are now assortments of iOS apps that can make your office work simpler, if not easier. With hundreds of apps offering a variety of services – document scanning and editing, and cloud management to services which deliver food, finding the right app that is worth the money is admittedly a daunting task.
Fortunately for you, we have combed through these apps and have shortened-up a list of iOS apps will be ideal for your office.
Apps that help in managing various tasks
Task management is one of the biggest things an office – and an office worker needs. These apps help you manage your tasks.
Wunderlist: To-Do List & Tasks
Ideal for: Those in need of a clean and simple task manager.
A simplistic task manager, Wunderlist allows users to create, capture, share, and complete all of their daily tasks with great ease. It is also a cross-platform service, allowing you to keep track of your tasks on all your devices – iOS, Mac, Windows, or Android, and taking them with you wherever you go. While the free account is generally enough for most, people, a Pro subscription that can be purchased as an in-app purchase is also available. It has added features such as files and the ability to delegate tasks to others. Not to mention the large variety of backgrounds, which add an element of fun to task-management.
Price: FREE
OmniFocus 2
Ideal for: Anyone in need of a multi-purpose task manager
If you want a task managing app that quite literally does it all, then OmniFocus 2 is just the thing for you. A very productive and powerful app, it features the best of the Getting Things Done (GTD) system, allowing users to create their own projects, location-based reminders, custom perspectives, review and delegate each and every task. While the app is indeed a bit costly (especially if you want to buy the whole suite) for those with tight budgets, it is ideal for anyone prefers the GTD system.
Price: $39.99
Any.do
Ideal for: Those who need a simple, yet effective task managing app
The best thing about Any.do is that despite being extremely simple, it offers multitudes of useful features which can easily be used for a variety of purposes. The app supports all file formats, offers multi-device and multi-platform cloud syncing and allows you to add details such as location, date and time to your tasks. And all of that, at no cost!
Price: FREE
Apps that help you track the hours
It is easily to lose track of time when you are at the office. With these time-tracking apps, you can count the exact time you work and make sure that you get paid accordingly.
Timelines
Ideal for: Anyone who wants a multi-featured time tracker
Aesthetically pleasing and packed with features, Timelines allows you to easily track your time from your iOS mobile or Apple watch device. Just tap to time your tasks, set up multiple timelines for different activities, and navigate through the interactive timeline. You can also add a widget to access the app easily.
Price: $7.99
Time Manager
Ideal for: Anyone who wants a time tracker that supports multiple projects and multiple devices.
A very simplistic yet efficient app, Time Manager allows you to record your time for every project. Armed with an easy-to-use interface, the app allows you to see reports, trends and totals, as well as edit, reorder and delete your items. Ideal for personal use, and for freelancers and students.
Price: $0.99
Apps that help you store files in the Cloud
Below are some apps that will help you store and manage your files in the cloud, making them easily accessible for you no matter where you are.
Dropbox
Ideal for: Anyone in need of a seamless and simple cloud syncing and storage app
Hands down the most seamless cloud syncing app, Dropbox allows you to see and manage all the files which you store in the Dropbox account. All you need to do is drop your files into your Dropbox folder from your PC, sync your iOS device, and you will be able to see all of them. Not only can you view and play your files on the app easily, you can link-up other apps on your device with it. Truly an indispensible tool for anyone looking for top-notch on-the-go file management.
Price: FREE
Box
Ideal for: Anyone looking for a robust and powerful cloud storage and management app
A fest, robust and easy-to-use (not to mention free) app, Box gives users free storage space of 10 GB. In case that falls short for you, you can purchase the premium package that offers much bigger storage spaces. It can store and play all sorts of documents and media files, and can be easily integrated with other apps.
Price: FREE
Apps that help in managing all your PDF files
Any mobile office has – and needs PDF documents. And documents need management. The following apps will help you read, as well as perform a variety of other tasks with your PDFs.
PDF Expert
Ideal for: Anyone who regularly needs to edit and sign their PDFs, aside from storing them
iOS devices today are in many ways as powerful as desktop computers, and PDF Expert is one of the many apps that proves this point. The app goes much beyond viewing PDFs, and offers services such as an inbuilt filesystem, the ability to integrate third party cloud storage services like (Google Drive, Box, and Dropbox), Provider support and Document Picker, all of which help you organize your PDFs.
Price: $ 9.99
PDF Viewer
Ideal for: Anyone who needs a PDF reader with advanced options such as form-fill, text-to-speech, and annotation tools.
Not only does the multi-featured PDF Viewer allow you read your PDFs while you're on the move, it also allows you to edit, mark and sign them. Besides creating documents, organizing and storing folders, filling out forms, and using annotation tools, one can use features such as night mode and text-to-speech, both of which are very handy for e-books.
Price: FREE
Apps that help you manage your mail
It comes as no surprise email is a very essential part of the office. By keeping a good email app, you can stay on top of everything that is happening, no matter where you are.
Gmail
Google's official email app, Gmail allows its users to manage their email using a web-like interface.
Yahoo Mail
Yahoo's official email app has more than enough features to keep you busy. With a stellar design, great speed, simple interface, advanced features (such as the ability to send mail across various inboxes), 1000GB of free cloud storage, and much more, you will never need to look elsewhere to manage your mail.
Microsoft Outlook – Email and Calendar
Outlook already has a great reputation of bringing work-related productivity features to email, and its iOS app follows the norm. Not to mention that the app is extremely easy to use and supports almost every email account. It can in fact be a fantastic app for personal use as well.
AOL: Mail, News, Weather & Video
The AOL app gives you leading headlines, trending videos and a fast and efficient mail services – all of which you can easily access on the go. AOL covers everything under the sun – from email and news, to sports, entertainment and lifestyle and everything in between. The email section particularly has some stellar features such as seamless sending of multiple messages, receiving email alerts in real time, inbox management, the ability to access all your of phone and AOL contacts from the app itself.
Mail+ for Outlook
This smart app helps you manage both your work and your personal life – all while keeping them separate.
Apps that help you scan documents
Any office needs a scanner handy to scan important documents. With these apps, you can easily and efficiently scan your documents.
Scanner Pro
Ideal for: Anyone who prefers viewing their documents digitally
Scanner Pro is a smart scanner app that allows you scan different types of documents (tickets, receipts etc) easily with the help of your iOS's camera. You can both save as well as share your scans in JPEG and PDF formats. The app also has features that will help you edit the scanned picture. These include optical character recognition, shadow removal, automatic border detection, distortion correction, and workflow integration, among others. Absolutely worth the price.
Price: $3.99
Scanner for Me
Ideal for: Anyone who wants a portable scanner at the touch of a button
Scanner for Me allows you to both scan and print documents using your iOS device. This includes a range of printed, graphic, and written material – from receipts and paper notes, business cards, partner or client contracts, articles and book pages, to mindmaps containing potential ideas, multipage documents and texts which have no digital copy.
Price: FREE
Microsoft Office apps
Given that practically all business use Microsoft's Office suite, it is only imperative that you have them as well. These Microsoft Office apps give the ability to use the Office suite when you're on the move.
Microsoft Excel
Ideal for: Those who extensively use spreadsheets
Exactly like its desktop PC counterpart, Microsoft Excel allows its users to do all the things they do – from creating and editing spreadsheets, inserting graphics such as charts and graphs, using the formulations database, and sharing the completed (or even an incomplete) document. If you use spreadsheets extensively in your work, this fantastic app is something you have to have for office or business.
Price: FREE
Microsoft Word
Ideal for: Well, everyone.
The same old Word in an all-new package – that's what this app is. With astounding improvements, a revamped surface and advanced features, this app will solve all your word processing requirements for sure. The only (sort-of) downside (if you absolutely don't like spending any money, that is) is that you will have to subscribe to Office 365 in order to be able to create and edit documents. To evaluate whether the app is the right fit for you, you can use the free 30-day trial version.
Price: FREE
Microsoft PowerPoint
Ideal for: Anyone whose work requires making presentations
It's the same app that you use on your Desktop. A very powerful app, Microsoft PowerPoint allows you to create, view, and PowerPoint presentations when you are on the move. The app has everything the desktop version has – slide themes, templates, the ability to customize appearances, and the ability to add text, graphics, and media to slides, among others. You can either give the presentation directly with your iOS via AirPlay, or you can do it on your Apple Watch with the help of a companion remote app.
Price: FREE
Apps that help you take notes
Any office needs – and has notes. Keep all of your notes in check with this app.
Evernote – stay organized
Ideal for: Anyone looking for an app that expertly takes notes
The predecessor to Apple's Reminder application, Evernote is a fab note-taking app that allows you record background audio (besides your voice) and share them across multiple platforms through your email. Anyone who has Evernote on their computer (or any other device will easily be able to see hear the recording). While the free version itself is packed with enough features, you can subscribe for the Premium account, which give additional features such as OCR, extra storage space, and much more. If you are a "share audio recordings" kind of person, then this app is a must for you.
Price: FREE
Take a snack break!
When you're at the office, it's easy to lose track of the hours. These apps help you get food from the comfort of your office.
UberEATS: Uber for Food Delivery
Grubhub Food Delivery & Takeout
Yelp Eat24 – Order Food Delivery and More
BeyondMenu Food Delivery
DoorDash – Food Delivery